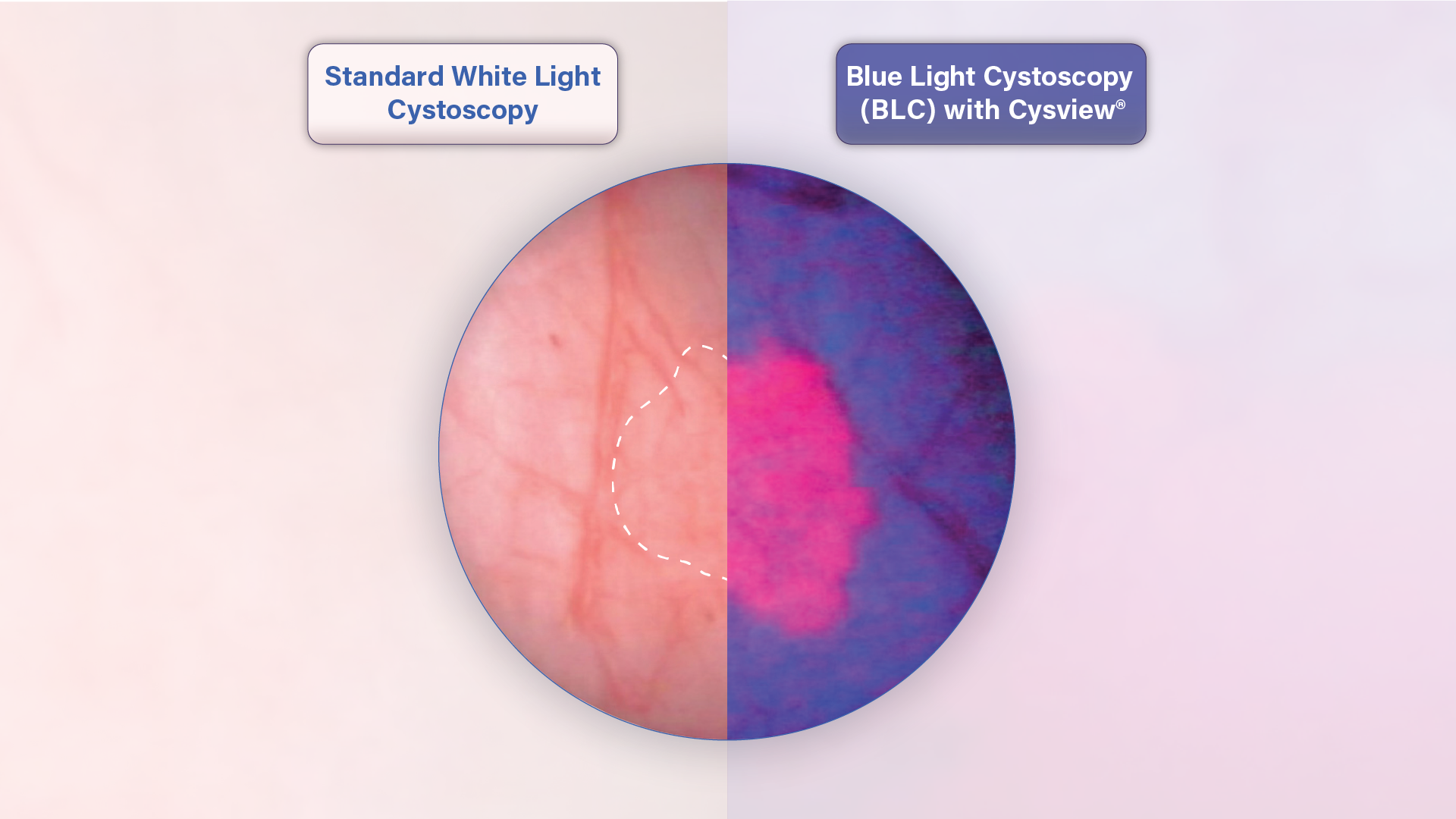 Date: June 2020
My Role: Motion Design, and Social Media
Audience: New Bladder Cancer Patients, Urologists, Residents and Fellows  
Client: Khurshid A.Guru, MD

I partnered with the marketing team at Roswell Park to launch this campaign spotlighting this new innovative technology for bladder cancer patients and potential fellows. As the lead designer and animator, I created a promotional video, a printed bi-fold brochure, and social media posts, as displayed below. I also served as a content expert and editor for the
blog post
featured on Roswell Park's website.
What is Blue Light Cystoscopy with Cysview®?
Blue light cystoscopy is a new technology that helps urologists differentiate cancerous tissue from normal tissue significantly better than standard cystoscopy. The procedure uses a liquid imaging agent with fluorescence, Cysview, that's delivered through a catheter into a patient's bladder about an hour before the procedure. Only the cancer cells retain the solution, causing them to appear an unmistakable, bright pink color when viewed with a specific wavelength of blue light. This enhanced visibility leads to increased tumor detection — and more effective tumor removal. An analysis of nine clinical studies found that blue light cystoscopy detected at least one additional tumor in nearly 25% of patients.