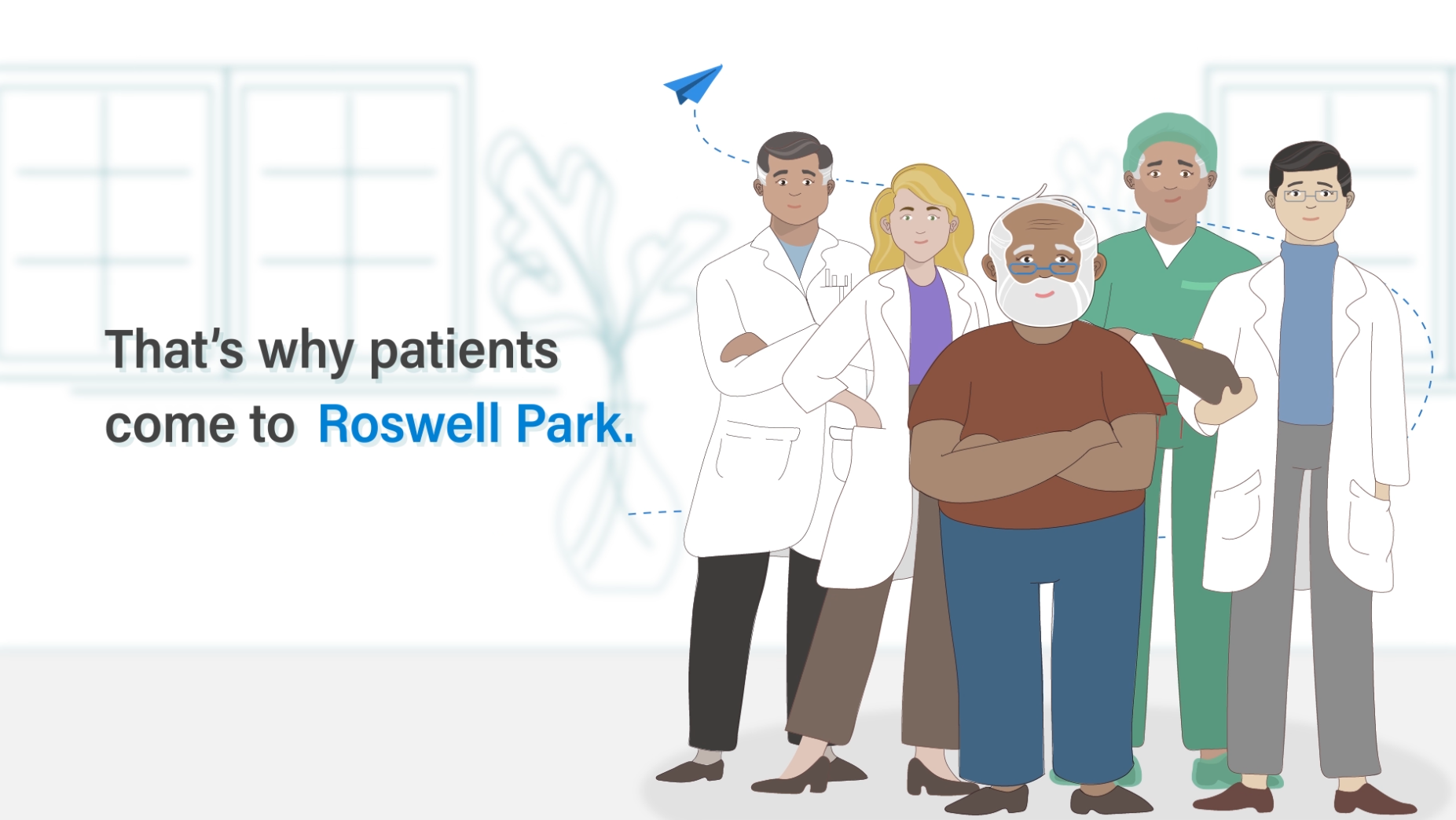 My Role: Art Direction, Illustration, Animation & Voice Narration
Audience: Educated Lay
Client:  Department of Urology at Roswell Park
A short call to action video piece, with a sweeping, lighthearted feel. We want the viewer to have a sense of hope and excitement at the end of the spot. Encouraging patients to come to Roswell Park for their bladder cancer treatment. We're changing the world, and we're proud to let everyone know it.
​​​​​​​
The video is available on Roswell Park's 
website
, as well as on YouTube.